Cystitis
Cystoscopy
Urinary incontinence
Incontinence and urgency
Bedwetting in children, day or night (enuresis)
Removal of bladder diverticulum
Removal of urinary calculus
Endoscopic bladder tumour operation (TUR-B – transurethral resection of the bladder)
Endoscopic diagnosis and treatment of urinary calculus
Botox injections to the bladder
INDIVIDUAL HEALTH SERVICES
Biocon magnetic chair for urinary incontinence, prostatitis, pelvic floor pain
Broad-band immunization for recurrent urinary tract infections
Follow-up after one year (broad-band immunization for recurrent urinary tract infections)
Irrigation of bladder with Desitin or hyaluronic acid for recurrent urinary tract infections
Rapid urine test for early detection of bladder cancer (UBC)
Endoscopy of the ureter
Endoscopic removal of urinary calculus
Positioning and replacement of ureteral stents (DJ catheters, stents and ureteral catheters)
Endoscopic laser surgery for ureteral tumours
Biocon magnetic chair for urinary incontinence, prostatitis, pelvic floor pain
INDIVIDUAL HEALTH SERVICES
Biocon magnetic chair for urinary incontinence, prostatitis, pelvic floor pain
Retractile testicle
Testicular torsion
Hydrocele
Spermatocele
Varicocele
Vasectomy
Inguinal testis in children
Spermogram
Radical surgery in the case of testicular carcinoma

INDIVIDUAL HEALTH SERVICES
Alpha-1-fetoprotein and HCG blood test for early detection of testicular cancer
Determination of testosterone (hormone status)
Transrectal ultrasound examination of the prostate (TRUS)
Prostatitis
Removal of prostate tissue (biopsy)
Endoscopic surgery for prostate cancer (TUR-P – transurethral resection of the prostate)
Radical surgery in the case of prostate cance
INDIVIDUAL HEALTH SERVICES
Determination of PSA (blood test)
PCA3 test (gene-based molecular urine test with specificity for carcinoma of the prostate)
Biocon magnetic chair for urinary incontinence, prostatitis, pelvic floor pain
Nephropyelitis
Renal gravel
Renal colic
Kidney stones
Radical surgery for renal carcinoma
INDIVIDUAL HEALTH SERVICES
Cystatin C blood test for early detection of kidney disorders
Corrective plastic surgery to the genitalia
Circumcision
Erectile dysfunction
Early detection of cancer of the genitalia (annual check from the age of 45)
INDIVIDUAL HEALTH SERVICES
Test for Chlamydia trachomatis
Test for Mycoplasma hominis and Ureaplasma urealyticum
Test for bacterial and mycological pathogens
Test for Trichomonas vaginalis
EMDA treatment for Peyronie's disease (induratio penis plastica (IPP))
An important component of today's medicine is prevention. Experience shows that symptoms only occur once a disease is advanced. The aim of preventive checks is to detect diseases at an early stage. Sensible early detection measures in male urology are currently recommended for prostate cancer and for tumours of the kidney, bladder and testicles.

If you have statutory German health insurance, you are entitled to the following preventive checks:
Early detection of cancer of the genitalia annually from the age of 45
Early detection of bowel cancer annually from the age of 50 (up to 54)
Endoscopy of the bowel from the age of 55 (twice at an interval of 10 years)
INDIVIDUAL HEALTH SERVICES
Determination of PSA (blood test)
Ultrasound examination of the kidneys, bladder and prostate
Rapid urine test for early detection of bladder cancer (UBC)
PCA3 test (gene-based molecular urine test with specificity for carcinoma of the prostate)
Alpha-1-fetoprotein and HCG blood test for early detection of testicular cancer
Cystatin C blood test for early detection of kidney disorders
Statutory health insurance schemes do not offer preventive urological checks for women.
INDIVIDUAL HEALTH SERVICES
Ultrasound examination of the kidneys and bladder
Rapid urine test for early detection of bladder cancer (UBC)
Cystatin C blood test for early detection of kidney disorders
Diagnostics, consulting, treatment and day surgery for childhood urological diseases.
Bedwetting, day or night (enuresis)
Tight foreskin (phimosis)
Circumcision
Inguinal testis in children
Undescended testicle
Hydrocele
Deformed urinary tract
Advice to download: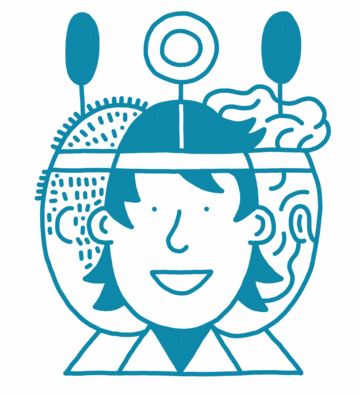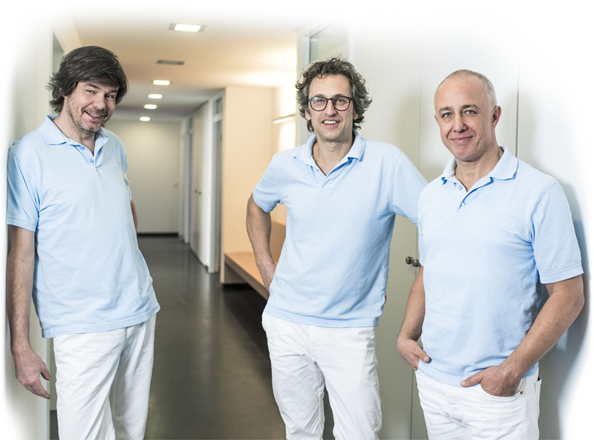 Consultations for young males
Consultations for young males were set up by the professional associations for urologists in collaboration with the German Society for Health Promotion [Gesellschaft zur Gesundheitsförderung] to promote the health of young people. Special consultations for young males with a urologist can be accessed under statutory health insurance to answer questions about physical development, sexuality and typical urological diseases.

Advice to download:
Having problems starting a family
If you are struggling to start a family, it is always important for both partners to be examined. The man usually consults a urologist or an andrologist. Fertility problems are usually due to biological issues, and these are split roughly equally between men and women. A man's infertility is frequently only discovered by examining a sperm sample. A detailed medical history is taken and the following fertility tests are then carried out:
palpation of testicles, epididymis, prostate and seminal glands
if required, an ultrasound examination is carried out on the genitalia, prostate and urinary tract
production of a spermogram
hormone examinations and genetic tests depending on findings
Advice to download:
Andrology is a specialism in medicine. This field essentially covers male reproductive functions and disorders. The urologist looks at hormone status, loss of fertility and a drop in sexual potency and libido.
INDIVIDUAL HEALTH SERVICES
Determination of PSA (blood test)
Determination of testosterone (hormone status)
Determination of SHBG hormone (hormone status)
Individual health services
Under German law, health insurance companies guarantee adequate treatment. We also offer sensible examinations for complete preventive male urological care. Preventive female urological care has not hitherto been on the spectrum of statutory health insurance companies' services, but here too, sensible supplementary urological services can be selected and paid for privately.
These optional services will not be reimbursed by the statutory health insurance companies. These additional services will be invoiced in line with the ordinance governing doctors' fees in Germany [Gebührenordnung für Ärzte – GOÄ]. We will be pleased to provide information for you and you can take time to make your decision.
Biocon magnetic chair for urinary incontinence, prostatitis, pelvic floor pain
EMDA treatment for Peyronie's disease (induratio penis plastica (IPP))
Broad-band immunization for recurrent urinary tract infections
Follow-up after one year (broad-band immunization for recurrent urinary tract infections)
Irrigation of bladder with Desitin or hyaluronic acid for recurrent urinary tract infections
Rapid urine test for early detection of bladder cancer (UBC)
PCA3 test (gene-based molecular urine test with specificity for carcinoma of the prostate)
Alpha-1-fetoprotein and HCG blood test for early detection of testicular cancer
Cystatin C blood test for early detection of kidney disorders
Determination of PSA (blood test)
Determination of testosterone (hormone status)
Determination of SHBG hormone (hormone status)
Test for Chlamydia trachomatis
Test for Mycoplasma hominis and Ureaplasma urealyticum
Test for bacterial and mycological pathogens
Test for Trichomonas vaginalis